Welcome to ProFit Construction, your structural framing professionals!
Stay up to date with special offers and promotions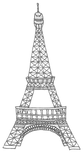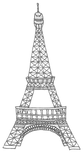 Welcome to Pro-Fit Construction Company's Structural Framing web page! Our talented team of construction professionals specializes in all types of structural framing services, including open concept remodel and design that requires the modification and removal of existing load bearing systems.
At Pro-Fit Constrution, we understand that your home or commercial space is more than just a building – it's an extension of who you are and what you do. That's why we approach every project with a personalized touch, taking the time to listen to your needs and ideas to ensure your new space meets all of your requirements.
Our in-house team of framers is highly skilled and trained to handle any general contracting needs you may have, ensuring the highest level of quality and professionalism in every project we undertake. Whether you're looking to create more space, increase functionality, or simply upgrade your existing structure, we have the tools, experience, and expertise necessary to make your vision a reality.
Don't trust your structural framing project to just anyone. Choose Pro-Fit Construction Company for unmatched quality, dedication, and professionalism. Contact us today to learn more about our services and how we can help transform your home or business into the space of your dreams.